Sometimes the color just has to pour out of you. For me painting a somber image can alleviate a situation. The process puts my anguish into the open and out of the obscurity.
The techniques used are intense and powerful at the same time meticulous and systematic. A certain proficiency is used. My work merges sinister or nefarious ideas and lovable, lighthearted conviction.
- Eric 'mobe' Bass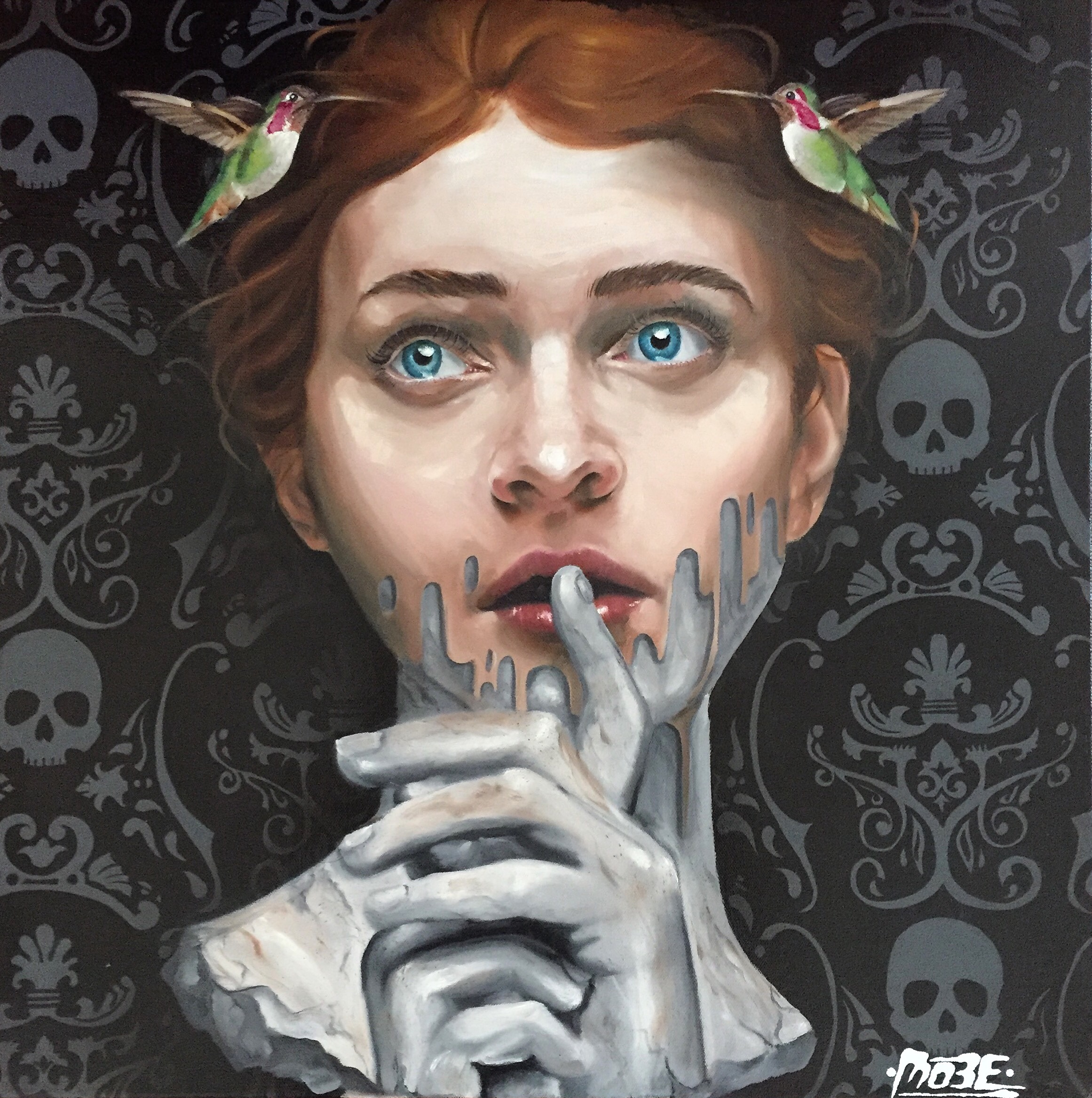 Eric 'Mobe' Bass is a Nashville, Tennessee Based Artist. His artistic process began as a child rooting from real life experience and heart break. Now, his primary source of inspiration for his richly diverse subject matter comes from exploring nature, hiking and rock climbing. His art is characterized by its merging of sinister or nefarious ideas with lovable & lighthearted convictions with a playful use of light sources.

Mobe's works of art are displayed in several private residences throughout the World. As well as, several public murals and other works throughout the United States.
Work Experience
Mural Design & Production
Logo Design
Portraits & Fine Art
Typography
Contemporary Art
Live Painting
Contact
mobewashere@gmail.com
615.948.8745